Stock investment is a good idea of investment. You can make a lot of money from stock trading quite alright. However, you need a good dose of knowledge about stock trading before you can make money from it in Canada. While stock trading can help you make money, it is never a get-rich-quick scheme. You need to be patient before you can make money from trading stock in Canada.
There are many resources available online that can guide you in how to trade stocks profitably. One of them is the information here. Aside from a trading strategy, you will need a risk management strategy to help reduce losses.
Best Stock trading platforms Canada
A good money and risk management strategy will help to protect your profit. Before you invest in the stock of any company, make sure that you first do your homework by studying the stock very well.
Important points to bear in mind in stock trading
When you buy the stock of a company, you are actually buying a part of the company.
You should only buy the stock of a company in Canada if the company is making a profit. When you buy that stock, you too will be taking advantage of sharing in the company's profit.
Speculators in shares trading are those who buy the stock of a company when the company is not making a profit.
You should never allow a single stock to represent 100% of your asset.
Stock buying is never a good investment when the market is severely bearish.
The price of a stock depends on the particular company. This, on the other hand, depends on the environment, like the political climate, the general economy, the industry, and the customer base.
Logic and common sense of the trader can help in making the right choice among available stocks.
You should know why you are trading a particular stock before you invest in it.
You can protect your investment with a stop-loss order or use a trailing stop if you are not certain about the future or prospect of the company.
If you are a long-term investor, do not forget to regularly check the updates about the stock as you proceed.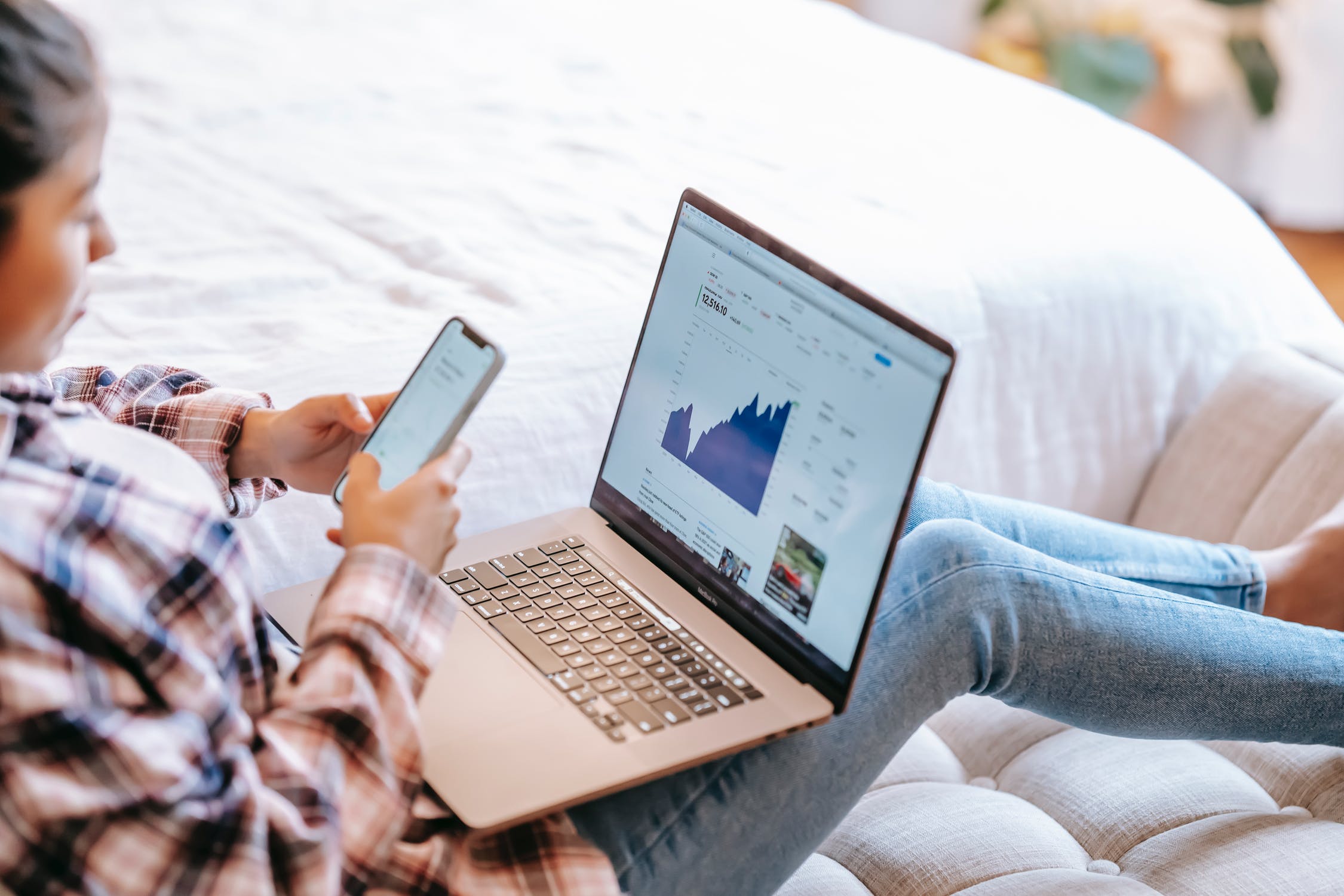 Things to consider before investing in a stock
A little bit of research is necessary before investing in a stock. It will help you to make the right decisions. It is essential to check the financial statements of the company first. The essential things to focus on are the balance sheet and income statement. Check below for the very important things to focus on when going through the income statement and balance sheet:
Earnings: Check if the earning is higher by a minimum of 10% compared to the previous year.
Sales: Check also if the sales are more than what obtains in the previous year.
Debt: Check if the debt is lower than or of the same value as that of the previous year.
Equity: Check if the equity is higher than that of the year before.
Important financial measures before stock investment
Before you invest in the stock of a company, you need to find out if that investment will give you a good profit or not. Certain financial ratios can help you to determine this. These ratios will help you to determine if the company has a good financial standing or not. Check below for some of these very important financial ratios:
Price-to-earnings ratio (P/E): This ratio for large-cap stocks should be less than 20. It should not be more than 40 for speculative issues, small-cap, and growth.
Price-to-sale ratio (PSR): Find out if the PSR is very close to 1.
Return on equity (ROE): This should be increasing by a minimum of 10% per annum.
Earnings growth: It should be a minimum of 10% higher than what obtains for the previous year. The company should have maintained this increase over several years in the past.
Debt-to-asset ratio:  The debt should not be more than half of the asset.
A prospective stock investor should consider the points below before investing in the stock of that company:
Read the content of the annual report of that company.
Do not forget to check the 10Q and 10K reports submitted by the company to the SEC in Canada; that is, the Canadian Securities Administrators (CSA).
Check the Poor and Standard Stock Reports of the company.
You should also go through the Value Line Investment Survey.
It is equally important to go through the Investor's Business Daily and/or the Wall Street Journal.
There are several websites reputable for stock investments that can equally guide you on the reliability of that stock.
Simple tips on choosing the right stock
The tips below can help you to choose right when investing in the stock of any company in Canada:
Check for the profitability of the company: Check how many people want the products and services offered by the company. This way, you will find your stock going up in a zig-zag manner.
If you are looking for long-term stock trading success, then you should invest in the stock of a company that meets a human need and not human wants.
You can maintain a safe investment status if you diversify your stock investment and also keep some cash in the bank. When diversifying your stock investment, you can venture into hard assets, mutual funds, ETFs, and stock. Examples of hard assets are precious metals and real estate.
If you want to avoid surprises and keep calm while your stock investment is already running, then you should keep tabs on the general economy, financial market, and general information surrounding the stock you have invested in.
You will have more peace of mind and be able to prevent downward movement of the stock value if you use put options, stop-loss, and other investing tools. You should learn how to use these tools before you start investing in stocks.
Always put your finances and debt under strict control. Many stock investors seek to trade aggressively for short–term gain, but this is not advisable. You can control this unhealthy urge by reading and practicing.